Our trading partners and clients include seven out of the top ten of the world's largest oil and energy companies and many others that are among the most influential trading corporations worldwide which value and rely upon our services and experience.
"We are expanding and diversifying our business since 1984 in a balanced manner. From our roots in crude oil trading from Eastern Europe and the Middle East, we have grown our geographical reach to Asia, Africa and the Americas and have been diversifying our portfolio ever since into a range of commodities."

Andreas Sack

Chairman
ASCON was founded in December 1984 as a company incorporated under the laws of the Federal Republic of Germany and registered at the Municipal Court of Hamburg.
Since its inception, ASCON has been primarily engaged in the international trade of crude oil and its derivative products working with major companies in the oil industry like Caltex, Glencore, OMV, Voest Alpine, Shell, Exxon, BP, Texaco, Bayoil, Tamoil, Neste, PDVSA, Total, TPI Refinery, SAR Refinery, Sasol, SK Group, Sinosteel Corporation, Petrogulf and Batumi Refinery amongst others.
Throughout our history we have traded more than 200 Million Barrels of Crude Oil and have refined a significant part of this in processing agreements with affiliated refineries. Further, we have been marketing and trading the refined distillates and related products successfully since more than 30 years.
Over the years, we have also developed considerable experience and relevant regional market share in the exploration, sourcing, shipping and trading of petroleum coke, coal and various other commodities, always paying due attention to the logistics involved in the conveyance of the commodities that we are active in.
ASCON's day to day activities therefore entail the structuring and execution of various commodity trade related transactions. Our key focus areas are Eastern Europe, West- & Southern Africa, the Middle East as well as the Asian outlets. We are particularly concentrating on niche markets where we operate and cooperate with local companies to fill the regional supply and demand gaps and in order to open new sources for our overseas clients.
As an independent, privately owned company, we off-take our products from small and major producers as well as state-owned companies, arrange the physical trading, storing as well as financing and supply them to our clients all over the world.
By virtue of our extensive industry relationships, we are able to offer our products and services from many corners of the globe. ASCON can make available spot, short and long-term contracts to meet the specific demands of our renowned clients on the international markets.
ASCON undertakes an ongoing rigorous appraisal of all aspects of its business practices and procedures to ensure that it maintains its exacting standards and delivers the highest levels of quality to all its trading partners.
https://www.youtube.com/watch?v=oebUw-DYA2c
COMING TOGETHER IS A BEGINNING. KEEPING TOGETHER IS PROGRESS. WORKING TOGETHER IS SUCCESS.
– Henry Ford –
PT ASCON INDONESIA INTERNASIONAL is a Jakarta and Singapore based company. It is mainly focused on the energy business with a particular interest and experience in Indonesian coal trading which our local Group has conducted successfully since 2013.
ASCON is trading under its own Indonesian trade license "IUP OPK Pengangkutan Dan Penjualan" issued by the Indonesian Investment Coordinating Board, an official Governmental entity.
Since inception the trading volumes of our domestic customer base of coal have sharply increased and with access to greater supply origination and an interest in demand from beyond SE Asia, ASCON has become a truly internationally focused coal and oil trading group company with a dedicated and experienced management.
ASCON was also mainly founded to consolidate the Groups' already existing coal and oil business and to continue serving the local Indonesian market as well as to supply to the international mining, shipping and industrial markets (including the power, steel, cement and paper industries) beyond and including SE Asia. Our Group has therefore entered into term supply agreements with various coal mines.
ASCON currently has at least two barges on the water every day and ship them to our buyer's designated discharge locations, either local ports, export ports, stockpiles or mother-vessels, always meeting the requirements of our clients in time while ensuring the quality and quantity which we have previously agreed upon.
It is a general approach of ASCON to permanently create and maintain projects with the highest possible standards. We believe in a business approach with a long-term outlook. We work to understand and manage the sensitivities of the environments in which we operate, and our responsibilities to them, from beginning to end of our operations.
Our operating management system lays out the steps and safeguards we believe are necessary to maintain responsible operations, helping our businesses to understand and minimize their impacts, whether to land, air, water, flora or wildlife. We also have specific group requirements and recommendations governing our identification and management of potential impacts of projects that carry particular environmental and social risks; these apply to major new projects, projects in new access locations, some acquisitions negotiations, and those that could affect an international protected area.
We strives to make our socio-economic impact a positive one by running our operations responsibly and by investing in communities in ways that benefit both local populations and ASCON.
ASCON adheres to the highest levels of integrity in fulfilling ist contractual obligations, the result of which is reflected in some of the credit arrangements that we have secured with globally recognised companies and organisations.
ASCON fully complies with all financial and energy regulations under which our business operates. Our company also complies with all regulations and financial codes of ethics: market manipulation, money laundering, duties of information and code of conduct.
In March 2018 our new entity Ascon Shipping Pte. Ltd. was founded in Singapore. Ascon Shipping Pte Ltd. of Singapore is the logistics arm of…
On top of the already existing administrative PT Ascon office in South Jakarta, we have opened a second, operational office in Tebet, Jakarta to ensure…
We are proud to announce the founding of our new group entity "Ascon Energy Pty. Ltd" in the Republic of South Africa. The Johannesburg based…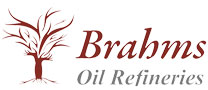 Brahms Oil Refineries Ltd. is the result of its Founder's vision who realized the market opportunities created by the lack of refining capacity in Africa. Combined with Africa's strong desire to develop an industrial base and strategic reserves within each country, Brahms Oil Refineries Ltd. was thus founded to erect modular crude oil refineries in selected Sub-Saharan countries.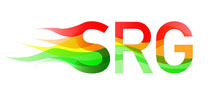 Société de Raffinage Guinéenne S.A. or SRG S.A. has been set up as the local operational company for Brahms Oil Refineries Ltd. to build a 10,000 bpd modular crude oil refinery plant in the Republic of Guinea on the basis of a full-fledged techno-economic feasibility study. The company is registered in Guinea since December 2011 under registration number RCCM/GC-KAL/037.767A/2011.
Offices and/or joint operations
Hamburg: ASCON TIMPET GmbH
Witternstrasse 20
21107 Hamburg
Germany
E-Mail: contact@ascongroup.de
Telephone: +49 40 357 494 0
Telefax: +49 40 357 494 20

Geneva: ASCON TIMPET GmbH
c/o Brahms Group SA. 7,
Rue de Battoirs 1205
Geneva
Switzerland
geneva@ascongroup.de
Telephone: +41 22 328 1702
Telefax: +41 22 328 1703

Dubai: ASCON TIMPET FZE
c/o Rafoil Industries LLC. Plot No A17(B),
Al Jazeera Al Hamra Ras Al Khaimah,
UAE
E-Mail: dubai@ascongroup.de
Telefone: +971 7243 2999
Telefax: +971 7243 2900

Johannesburg: ASCON ENERGY PTY. LTD.
2 Whitewall Court 4th Avenue,
Killarney Johannesburg Republic of South Africa
johannesburg@ascongroup.de

Singapore: ASCON ASIA PTE. LTD.
C/O 20 Peck Seah Street
#05-00 Singapore 079312
singapore@ascongroup.de

Jakarta: PT ASCON INDONESIA INT.
18 Office Park Lantai 22 Suite E,F,G
Jalan TB Simatupang 18
Jakarta Selatan 12520
Indonesia
jakarta@ascongroup.de
Telefon: +62 (0)21 80641940 & +62 (0)21 21282211
Telefax: +62 (0)21 80641999

ASCON TIMPET GmbH
ASCON TRADING GmbH
Witternstrasse 20
21107 Hamburg
Germany
Call us directly
FAX
Contact email